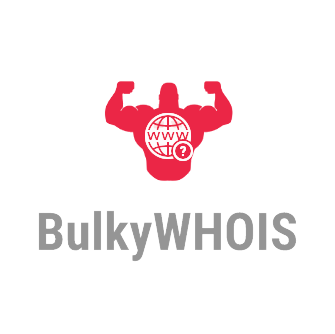 Bulk WHOIS and Domain API
The Bulk Whois API offers WHOIS parsed data through the API as well as multiple domain names related tools.
Get started
We help different types of businesses and online ventures concentrate on their core business and are less concerned with collecting the data they need to do so. Simple and stable APIs are accessed via the HTTPS protocol and provide WHOIS response to specific queries in JSON format. Bulk Whois API is inexpensive, secure, and our support is committed to making you a happy customer. Bulk Whois API is based on our experience of delivering online services to many of users worldwide since 2016. For the last few years, WHOIS and domain systems have been our primary focus. We know how they're working and how to use them, so you can care less about it.
---
Our API is online since 2016 via